SUMMARY
Khyriv, a small town in Lviv oblast in Staro-Sambir region. Inhabited by approximately 5 k. people. The first mention about Khyriv comes from 1374 year, when the town was the property of the Knights arrived from Moravia. The privileges for them gave Prince Władysław Opolczyk. Khyriv gained town rights in 1528 year. In the eighties of the nineteenth century in Khyriv the Jesuits Collegium was found. The Jesuits, this is male papal apostolic order of Roman Catholic Church. Was approved by Pope Paul III in 1540 year. The Order was founded primarily to combat the Reformation, to defend and expand the faith and teachings of the Roman Catholic Church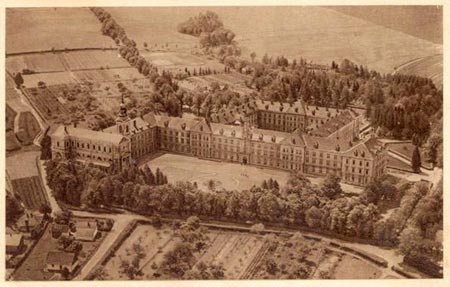 If you are looking for something similar, check RELATED ENTRIES at the end of this article.
CATEGORY OF ARTICLE: Articles, Municipalities, Featured March 7, 2011, 08:00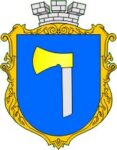 Khyriv (49° 32′ N, 22° 51′ E) – a small town in Lviv oblast in Staro-Sambir region. Inhabited by approximately 5 k. people. The first records of Chyrów come from 1374 year, when the town was the property of the Knights arrived from Moravia – Herbuts (residues / Herbutów castle ruins in Chyrowie). The privileges for them gave Prince Władysław Opolczyk. Khyriv gained town rights in 1528 year. In the eighties of the nineteenth century in Khyriv the Jesuits Collegium was found.

The Order of Jesuits in Chyrowie:
The Jesuits / Society of Jesus (Lat. Societas Iesu (SI)) this is male papal apostolic order of Roman Catholic Church. Was approved by Pope Paul III in 1540 year. Society of Jesus was founded mainly to fight the Reformation, to defend and expand the faith and teachings of the Roman Catholic Church, primarily by public education, and also by the "Spiritual Exercises", education (Jesuit College in Khyriv) and by giving the sacraments.
Scientific and Educational Department of the Jesuit Fathers in Khyriv, it was a well-deserved academic institution, with school of the status of gymnasium, which was founded and led by Jesuits in the years 1883-1939. Khyriv educational and scientific establishment was considered in the interwar period (Second Republic of Poland) the best equipped school in Poland.
Department of Khyriv was one of the best schools in Europe. A huge school building contained large classes, perfectly equipped the educational materials, subject laboratories, library (30 k. books), rich geographical collections, historical, archaeological, numismatic, natural (own botanical garden), gyms and other sporting facilities (4 tennis courts and 8 courtes), facilities equipped for different sports and games. In school also operated a theater. Social conditions were outstanding, dormitories, huge dining room and hall, water supply and sewerage, own power station, hospital, mill with a bakery, dry steam, locksmith's, joinery, own granges. All this was in the perfectly composed environment, full of parks, flowerbeds and gardens.
Building of institution was built according to designs by Antoni Łuszczkiewicz, and after his death, Jan Zakrzewski. It was expanded in the first years of the twentieth century by Edgar Kovats plans. There was a 327 living rooms and lecture halls, intended for 400 alumni.
The activities of the Jesuit Order, positively affected live: social, cultural and spiritual of Khyriv.
During World War II from 1939 until 1941 year in the former premises of the institution were the Red Army barracks, after the occupation of these territories by the German Army – prisoner camp was placed there, and since the second half of 1943 year to the end of German occupation (August 1944 year) – military hospital.
After the war Khyriv was outside Polish borders, so school could not be reactivated. In the buildings of school were until 1992 year Soviet army barracks, while until 2004 year - the troops of Ukraine (Border Army of Ukraine). Former monastery buildings, and the subsequent military barracks now require general repairs. Khyriv authorities initially agreed to the setting up of a Ukrainian-Polish research institute there. Councillors of Khyriv passed a resolution endorsing idea of ​​creating an institute, but later changed their minds and leased buildings to a private entrepreneur, who wants to open a resort or amusement park there. In 1996 year the chapel was consecrated as the Greek Catholic church of St.. Nicholas.
To the tourist facilities belongs in Khyriv:
Town Squire and Town Hall,
Two Roman Catholic churches: First erected in 1531 year and burned in the early years of the eighteenth century, The second built in 1710 year,
Orthodox church of the Nativity of the Blessed Virgin Mary, which is used jointly by the Greek Catholics and Orthodox,
Residues / ruins of Herburts castle,
Old and New Synagogue,
Jewish Cemetery,
Municipal cemetery with grave chapel,
Scientific and Educational Department of the Jesuit Fathers in Khyriv.
Jews in Khyriv:
The old and the new synagogue in Khyriv in Lviv Oblast, testifies to the fact that in town lived a large Jewish community (Jewish County). The old wood one was established in 1740 and was set on fire by the Germans after the occupation of town during World War II. Was not rebuilt after end of war. The new synagogue was founded in the late nineteenth century. During the war was robbed by the Germans. After end of the war was renovated and converted into a warehouse. In 1921 people. The first records of Chyrów come from, of which 919 were Jews.
Jewish cemetery in the city was founded in the eighteenth century. Today on the cemetery tombstones are not preserved , and its area is surrounded by remnants of the wall. The cemetery is located in the western part of town.
Train Station and international railway border crossing in Khyriv:
Railway station in Khyriv:
The railway line leading through Khyriv, was conducted in this way 1872 year. Section: Khyriv – Sambir – Stryy, is called - "Dnistranska Rail", as the part of the "Galician Transversal Railways". The railway line is not electrified, in the area run combustion trains (diesel). In Khyriv functions Railway station 24 h/d, near which is the bus station.
Railway border crossing :
Krościenko-Khyriv, open in 1994 year for international passenger traffic. The border control of passengers and the train is done within international trains . Customs clearance takes place in the building of the railway station.
Within day are passed 2 trains of international relations: Jasło-Khyriv-Jasło (to Poland as reported Dorszu, this connection is no longer valid)
and several trains in the direction Sambir (passenger trains). The border crossing is open day and night.
Międzynarodowe szlaki turystyczne przebiegające przez Chyrów
It is interesting that to Khyriv through Sanok are currently two international tourist trails:
1. Route "By traces of Good Soldier Sveyk",
2. Trail "Oil".
ARTICLE TAGS
COMMENTS TO THE ARTICLE
THERE ARE COMMENTS
WE APPRECIATE YOU COMMENTS (SOME TRANSLATED FROM POLISH)
PLEASE WRITE YOUR COMMENT
SHARING WITH US YOUR THOUGHTS

About Site
NieznanaUkraina.pl
For trips to Ukraine we wish
happy reading about Ukraine, We encourage you to actively comment! About page
Comments
SEARCH
ON WEBSITE
To see the contents of the, Click on the relevant section below:
You can receive information about new articles on email:
Subscribe to our newsletter by mail on FeedBurner
POPULAR
Articles, that read the most times
WHAT CAN BE TRANSPORTED BY ...
: 157,075
UKRAINIAN LARD: SAŁO..
: 78,155
UKRAINIAN CIGARETTES AND YOU ....
: 71,306
BY TRAIN VIA UKRAINE: ...
: 61,106
NATIONAL SYMBOLS OF UKRAINE
: 57,450
UKRAINIAN LANGUAGE and ALPHABET
: 57,313
POLAND - UKRAINE BORDER
: 42,833
EXCHANGING CURRENCY IN UKRAINE
: 38,558
THE PURCHASE OF RAILWAY TICKETS ...
: 37,051
BEFORE YOU TRAVEL
: 31,815
HOLIDAYS IN UKRAINE
: 31,098
MOBILE IN THE UK..
: 30,727
FAMOUS UKRAINIANS
: 29,010
A TRIP THROUGH MEDYKA : 1ST...
: 26,440
CRIMEA : AUTONOMOUS REPUB ....
: 26,130