SUMMARY
Tourists, people willing to get to know Ukraine, are people generally friendly and open ! And this causes, the innocent naivety that use very good: spekulanci, gamblers and thieves in Ukraine ! Therefore, in today's article, we would like to bring some of the issues with: currency, the exchange of currencies, exchange rate and the danger of being cheated or robbed ! Finances are one of the most important elements of travel planning and, are a means of ensuring survival - so be careful and to not protect them, as protect: life, health and documents while traveling in another country ...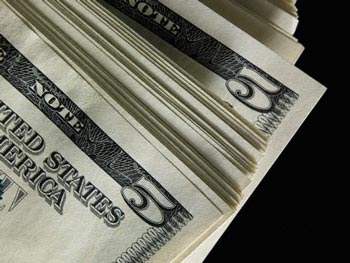 If you are looking for something similar, check RELATED ENTRIES at the end of this article.
CATEGORY OF ARTICLE: Articles, Other July 07 14, 2011, 09:00
The most important aspects related to finances, while in Ukraine
Preparation of the currency to travel it is important, so as to prepare for departure, where to exchange currency, ile mieć przy sobie i jakiej waluty podróżując na Ukrainę, czy bezpiecznie wymieniać walutę na Ukrainie, na co uważać wymieniając walutę…?

Above all remember, that:
While in Ukraine it is not recommended to:
Not it is advisable to exchange currency at the border, because Exchange points speculated rate, and this causes, for example, that the we exchange Polish zloty 1/2 in relation to the hrywny of the Ukrainian – while the real rate > 1/3 !
Not recommend that you exchange currency in exchange points located at railway and bus stations (by analogy, as the border) - speculators know, that desperate, under hurry tourist, exchanges the currency for each rate to not miss the train or bus !
Not it is recommended to exchange currency in the immediate city center, because in some (but not all) exchange points there are bad rates. In such situations, you can negotiate the course, in Poland it is possible, and Ukraine less likely.
Absolutely we do not recommend and warn about the danger of using service, the so-called "live" or "walking" money changers- ukr. Валютчиків ! They are commonly dressed men, standing usually on croudy product markets, bazaars and marketplaces. They offer currency exchange, directly, "on site" at this point in time. They operate outside the law, not having a license, do not pay taxes (black market money) is therefore often they offer a favourable exchange rate. Nobody is aware of the matter with the, that such person, carries no responsibility, can cheat you, give false banknotes, ... possibly intimidate and tell to go away ! Often, the tourists have to suffer this problem on their own skin, after which it cannot refer to Militias, because law enforcement agencies in Ukraine do not like such behaviour of guests from abroad. Remember, that use of the service "valutczykiv", It is forbidden and punished. You may incur criminal liability and definitely ruin your holiday and rest !
Not recommend that you show on public of large sums of money on the stations, bazaars, crowded urban transport - such actions provoke thieves and cheaters !
Not have to after crossing the border, to come up in the euphoria and behave like the "bourgeoisie" from the West, that came on the poor East / third world country - it may encourage xenophobia and nationalism in indigenous, who will feel worse not equal persons !!! We are all human beings – we are the same!
Not it is recommended to buy the Ukrainian hryvnia in Przemysl at the last minute, because so you can hit the low rate. Several people in the comments include, that in Przemyśl is sometimes the best course, but it's worth just check first at home in the city and other cities. Currency rate of the Ukrainian side is also okay, so you can always replace in Ukraine. However, it is worth mention even minimally 50-100 Golden before crossing the border.
Not it is recommended to wear a wallet in your back pocket and backpack !
Not it is recommended that you carry the whole sum of money in your wallet (part of put in different places)!
Not it is recommended that you wear the documents in the wallet (in the event of theft you falls on the double issue)!
Never believe the person, which do not have a uniform and legitimacy - it seems himself as a police officer or "inspector"!
Never exchange / change money – even if some "Grandma" asks you: "… please Mr., could You give me 100 hryvnia in 2 x 50 UAH. .." !
Never leave stuff unattended;
Not be ashamed of themselves and in the event of a problem – go to the nearest Police;
Not be naive, not all are good and kind-in every country without exception are people, for which public order and rules – are nothing !
While in Ukraine it is recommended that you:
Handle small denomination banknotes;
Buying a certain amount of UAH Ukrainian in your origin / residence (so as to have enough for access, eating, petty expenses);
Give money only after obtaining the goods, product / goods or ticket/service;
Count given change, check the banknotes, that there not to be a situation such as: " … Please Mr., you has not given me yet 10 UAH, .. – o, actually have not noticed - I'm sorry ... " !
Exchange currency at reasonable amounts, there's no need, If you will be in town to exchange large sums at once.
Have moderation in search of the best exchange rates, because if lists of PLN 100 is the differences in 0,05-0,10 are just marginal and negligible.
Ukraine everywhere we can replace the US dollar and the euro. Buck replace very easily in the West of Ukraine, in other parts of the Ukraine is the currency less popular, but rather in the big cities you mention. However, we recommend that when traveling on non-Western Ukraine hryvnia have, dollars or euros.
NOTE !!! Our today's article was created in order to prepare in the best way for trouble-free travel, that you and your finances are safe!!! We sicerelly welcome you to Ukraine – It is worth to go, and the one who was already been there definitely say, that it was SUPER ! We just want to draw your attention to the possible danger, which may arise due to the disregard of reality ! This reality is not only the Ukrainian problem and each knows very well about this.
Please treat this topic as "Safety training" before traveling to "The Unknown Ukraine" !
Also, we recommend that you read the article on Ukrainian Hryvnia (UAH)
We encourage you to comment on this article, and to discuss ! We are confident, that many people had problems with the exchange in Ukraine, at not very favorable exchange rates, or suffered fraud on their own skin. Therefore, we propose to share their own insights, for the general good !!! Of course you can also ask questions to the authors - all the questions we will answer !
ARTICLE TAGS
COMMENTS TO THE ARTICLE
THERE ARE COMMENTS
WE APPRECIATE YOU COMMENTS (SOME TRANSLATED FROM POLISH)
PLEASE WRITE YOUR COMMENT
SHARING WITH US YOUR THOUGHTS

About Site
NieznanaUkraina.pl
For trips to Ukraine we wish
happy reading about Ukraine, We encourage you to actively comment! About page
Comments
SEARCH
ON WEBSITE
To see the contents of the, Click on the relevant section below:
You can receive information about new articles on email:
Subscribe to our newsletter by mail on FeedBurner
POPULAR
Articles, that read the most times
WHAT CAN BE TRANSPORTED BY ...
: 157,075
UKRAINIAN LARD: SAŁO..
: 78,155
UKRAINIAN CIGARETTES AND YOU ....
: 71,306
BY TRAIN VIA UKRAINE: ...
: 61,106
NATIONAL SYMBOLS OF UKRAINE
: 57,450
UKRAINIAN LANGUAGE and ALPHABET
: 57,313
POLAND - UKRAINE BORDER
: 42,833
EXCHANGING CURRENCY IN UKRAINE
: 38,559
THE PURCHASE OF RAILWAY TICKETS ...
: 37,051
BEFORE YOU TRAVEL
: 31,815
HOLIDAYS IN UKRAINE
: 31,098
MOBILE IN THE UK..
: 30,727
FAMOUS UKRAINIANS
: 29,011
A TRIP THROUGH MEDYKA : 1ST...
: 26,440
CRIMEA : AUTONOMOUS REPUB ....
: 26,130