SUMMARY
SALO (The Lard) - for each Ukrainian - This is not just a Word, This is not only the product ... This is something more ! In this unique, White and bold product, conceals the tradition of Ukrainian village, Ukrainian cuisine, Ukrainian delicacies ... This is the element of life, Ukrainians and some Nations wschodniosłowiańskich ! Many associates "słoninę Ukraine" as a symbol of national, as kalina, sunflowers, steppes ... things, which have been firmly placed in our awareness ! Tell the time, that when "The real Ukrainiec in childhood begins to speak - the first is his word "PIG" not "Mama" :) This is, of course, a joke, but it says about how the Ukrainian people is associated with English Bacon. In today's article we want to get closer to you "SALO" - This wonderful gift of nature ... :)
If you are looking for something similar, check RELATED ENTRIES at the end of this article.
CATEGORY OF ARTICLE: Articles, Other August 20, 2013, 10:00
WHAT IS THE LARD FOR UKRAINE?
SALO This is often the basis for genuine dishes of Ukrainian cuisine.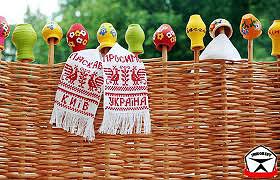 Without this wonderful product and products "sałopochodnych" You cannot prepare a real Ukrainian dishes: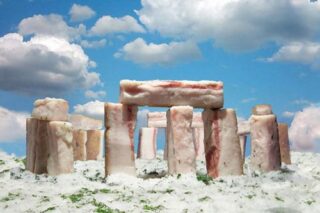 BEETROOT, POTATOE DUMPLINGS UKRAINIAN, UKRAINIAN SOUPS, ZASMAŻKI OF UKRAINE, LARD AND GREAVES, … and many many other – Without the SALAD it is impossible to prepare in Ukrainian ( It's not going to be a – This will not affect the SOUL) !
SONG INFO "SALE" 🙂
Of course SAŁO in pure form – also is RUNNING FROM ! This is a perfect starter, Apéritif, zakąska … This is enough caloric product, that even small pieces to ensure replenishment for a long time.
As an appetizer goes perfectly with fresh vegetables: pomidorkiem, cucumbers, onions, …, and also with the Ukrainian bimberkiem or other alcohol. It is satisfying and tasty, It may be gentle, While the acute, spicy, Salt …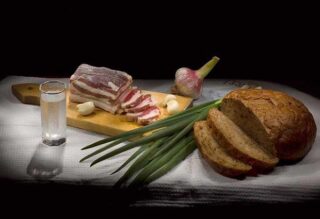 Słoninka Ukrainian: SALO, can be prepared in various ways: salted, cooked, smoked, Fried, dried, flavoured with herbs, pepper or paprika …
Sało, lard, Greaves – This is the key to Ukrainian traditional dishes ! Rich in fat, as "artillery" gives the Ukrainian cuisine and a TASTE of POWER ! What you can buy in the supermarket and various shops network Poland – This is not a SAŁO – This is parody … znieważanie the true HALL !
On Ukraine, carry on bazar (the market), the meat on the village and there kupcie jatek real SAŁO, natural słoninę, pig, that does not eat some dog food "świnio-cow" – because the pigs eat the village: syrups, cream, feed with grains, coffee husks, Apples, the plum tree … and sometimes even the bread and milk from cows ! Together with the natural habitat, nature, host care, After some time, the world comes to UKRAINIAN SAŁO !!!!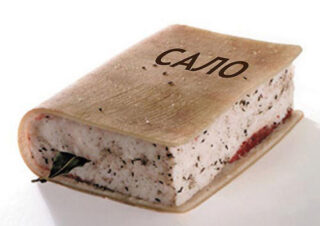 FESTIVAL OF MEAT, LARD AND CLEAR BORSCHT
Specialty is organized annually on Western Ukraine: Galicia, Volhynia, The Carpathians, Bukovina and Transcarpathia is Ukrainian, unique "FESTIVAL OF MEAT, LARD AND CLEAR BORSCHT": worth a visit 🙂
WELCOME TO UKRAINE AND WE ENCOURAGED THE UKRAINIAN HALL !
KINDEST !
ARTICLE TAGS
COMMENTS TO THE ARTICLE
THERE ARE COMMENTS
WE APPRECIATE YOU COMMENTS (SOME TRANSLATED FROM POLISH)
PLEASE WRITE YOUR COMMENT
SHARING WITH US YOUR THOUGHTS

About Site
NieznanaUkraina.pl
For trips to Ukraine we wish
happy reading about Ukraine, We encourage you to actively comment! About page
Comments
SEARCH
ON WEBSITE
To see the contents of the, Click on the relevant section below:
You can receive information about new articles on email:
Subscribe to our newsletter by mail on FeedBurner
POPULAR
Articles, that read the most times
WHAT CAN BE TRANSPORTED BY ...
: 157,075
UKRAINIAN LARD: SAŁO..
: 78,156
UKRAINIAN CIGARETTES AND YOU ....
: 71,306
BY TRAIN VIA UKRAINE: ...
: 61,106
NATIONAL SYMBOLS OF UKRAINE
: 57,450
UKRAINIAN LANGUAGE and ALPHABET
: 57,314
POLAND - UKRAINE BORDER
: 42,833
EXCHANGING CURRENCY IN UKRAINE
: 38,559
THE PURCHASE OF RAILWAY TICKETS ...
: 37,051
BEFORE YOU TRAVEL
: 31,815
HOLIDAYS IN UKRAINE
: 31,098
MOBILE IN THE UK..
: 30,727
FAMOUS UKRAINIANS
: 29,011
A TRIP THROUGH MEDYKA : 1ST...
: 26,440
CRIMEA : AUTONOMOUS REPUB ....
: 26,130