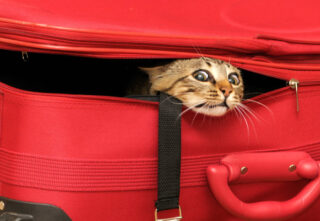 THE "UNKNOWN UKRAINE"…
Before you travel to "Unknown Ukraine", In addition to good humour and optimism – you should be prepared well in terms of: necessary documents, cash, insurance, as well as designate the optimal tourist route.
Accommodation & buses:
What you should have with yourself:
1. Valid foreign passport valid for at least 3 months;
2. ID, possibly driving licence (in accordance with international agreements - polish licence entitles to drive transport means on the territory of Ukraine);
3. Ukrainian Hryvnia (UAH) (ukr. Гривня); Read EXCHANGING CURRENCY IN UKRAINE
4. Insurance against accidents (NNW) or Health;
5. Pen (in order to fill the "migration card", possibly the "customs declaration" on the Polish-Ukrainian border).
6. Mobile phone. You can use roaming or buy the starter of the Ukrainian operator.
Read: CELLULAR PHONE COMMUNICATION IN UKRAINE
WHAT YOU NEED TO KNOW:
1. The rules of crossing the border.So you may want to read the article:
WHAT CAN BE TRANSPORTED ACROSS THE BORDER OF UKRAINE?
2. What is the real status of the surface of Ukrainian roads. On the road :
ROAD AND OLD CARS IN UKRAINE
3. Be familiar with basic words and expressions. We have prepared a dictionary is to the Euro, is current also now :
EURO 2012 : FAN GLOSSARY WORDS IN UKRAINIAN
4. Know how to behave in the train :
BY TRAIN VIA UKRAINE DURING EURO 2012: WHAT YOU CAN'T DO? WHAT YOU CAN?
"EURO 26 Card" insurance is not valid on the territory of Ukraine. In order to insure you should buy an insurance policy at point of sale policy – on border crossing or in the vicinity (on Ukraine).
A lot of valuable information on departure, You can get by reading our other articles. Among other things, on the border of Polish-Ukrainian and international border crossing rules.
In order to complete legal information, about the issues of border crossings, You can visit the official page:
The Ministry Of Foreign Affairs: http://www.msz.gov.pl/
Customs Service: http://www.mf.gov.pl/?const=2
Border Guard: http://www.strazgraniczna.pl/wps/portal
You can also use the list of links, that are included on our Web page IMPORTANT LINKS together with the emergency calling phones, which should be used in emergency and dangerous situations.
We recommend that you also, If it is possible – buy Ukrainian currency (UAH) in the place of residence. This is connected with frequent speculations of currency exchange points (Exchange offices). Exchange rates in exchange offices on border and villages located near the border crossing points, they are intentionally, artificially are lowered to obtain greater benefits during the transaction. Therefore, we recommend You prepare Ukrainian Hryvnia (purchase) away from such places.
Dear, Friends - while in the Ukraine, Remember that during a stay in another Country, care of You is vested by the Ministry of Foreign Affairs, represented by the local consular.
If any problems or loss of identity documents, it should be immediately reported to the Polish ( other) diplomatic office. The nearest this type of facility is located in Lviv.
Consulate General of the Republic of Poland in Lviv: http://www.lwowkg.polemb.net/
Most of the trip to Ukraine we recommend to start from town Przemyśl.
Przemyśl (ukr. Перемишль), is a town approximately 15 km from the border of Poland-Ukraine. Has the best connections with Ukraine: rail and road. Therefore, it is best to start from town Przemyśl you tourist trip to Ukraine. Numerous bus and rail connections, make available to tourists all the major areas of Western Ukraine.
In the nearby Medyka, is the biggest international border crossing between Poland and Ukraine. Active 24 hours a day, has lanes for pedestrians and cars.
If podróżujecie by hiking the transition in Medyce you might want to read:
A TRIP THROUGH MEDYKA : SHEGINI 2012
The exact information regarding transport to and from Przemysl, You can get on the web pages:
The Station PKP "Przemyśl Main": http://rozklad-pkp.pl/
Bus Station PKS ' Przemysl ': http://www.pks-przemysl.pl/
We wish you a pleasant and successful journey to yet unknown Ukraine, a lot of positive experiences!

About Site
NieznanaUkraina.pl
For trips to Ukraine we wish
happy reading about Ukraine, We encourage you to actively comment! About page
Comments
SEARCH
ON WEBSITE
To see the contents of the, Click on the relevant section below:
You can receive information about new articles on email:
Subscribe to our newsletter by mail on FeedBurner
POPULAR
Articles, that read the most times
WHAT CAN BE TRANSPORTED BY ...
: 151,235
UKRAINIAN LARD: SAŁO..
: 73,424
UKRAINIAN CIGARETTES AND YOU ....
: 59,880
BY TRAIN VIA UKRAINE: ...
: 59,632
UKRAINIAN LANGUAGE and ALPHABET
: 55,664
NATIONAL SYMBOLS OF UKRAINE
: 48,161
POLAND - UKRAINE BORDER
: 38,361
EXCHANGING CURRENCY IN UKRAINE
: 37,324
THE PURCHASE OF RAILWAY TICKETS ...
: 35,386
BEFORE YOU TRAVEL
: 29,619
MOBILE IN THE UK..
: 28,167
HOLIDAYS IN UKRAINE
: 27,192
FAMOUS UKRAINIANS
: 25,457
A TRIP THROUGH MEDYKA : 1ST...
: 25,257
2017: NON-WORKING DAYS ...
: 23,629