SUMMARY
Every nation in the world, each country, Each self-defining society - has its own "flower of nation" ! Heroes, elite, bohemia, famous and admired people, citizens faithful to the traditions and culture, members of the public, which are model for every conscious citizen !!! These are athletes, writers, poets, scientists, politicians and others. In this article we want to present - celebrities and famous Ukrainians ! People, who raised, increase and will increase the authority of Ukraine in the international arena !!!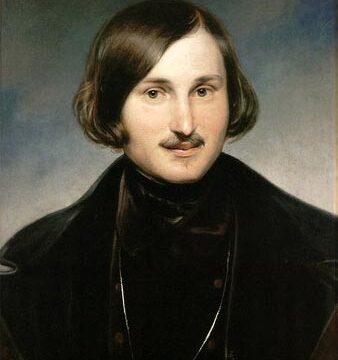 If you are looking for something similar, check RELATED ENTRIES at the end of this article.
CATEGORY OF ARTICLE: Articles, History May 24, 2011, 12:00
Some famous Ukrainians in this article
Nikolai Vasilyevich Gogol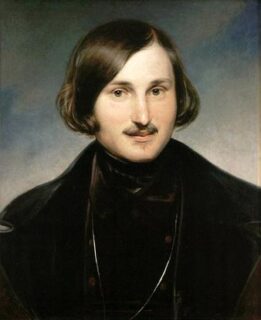 Nikolai Vasilyevich Gogol / ukr. Микола Васильович Гоголь / rus. Николай Васильевич Гоголь (* 1 April 1809 – † 4 March 1852). Born in Velyki Sorochynci, was is and remains a famous Ukrainian and Russian: writer, poet, dramatist, historian publicist and connoisseur of folklore.
The whole world knows Gogol for such great works as: "Viy", "Mertvi Dushi", "Taras Bulba", "Yarmark v Sorochynciah" and many, many other beautiful works !
It is believed, that he died, buried alive ! Describe death in a coma 4 March 1852 in Moscow – after his tomb was opened the body was found , which was curled up as if in mortal contraction !!! Many attributed Gogol relationship with the forces of evil, around this person there were always mystical rumors - as if the gift of writing came from another world - after the conclusion of the pact !!!
Taras Hryhorovych Shevchenko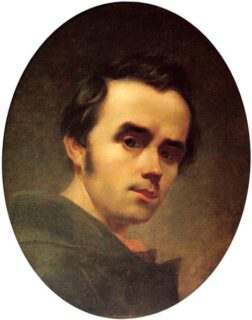 Taras Hryhorovych Shevchenko / ukr. Тарас Григорович Шевченко - also known as Kobzar (ukr. Кобзар ) – (* 9 March 1814 – † 10 March 1861). Born in the village Morynci, in the family of serfs in russified possessions, german lord – Vasiliya Engelhardta ! The most famous Ukrainian national poet and painter. His major works include poems: "Kateryna", "Son" (en. Dream), "Dumy moyi, dumy moyi", "Ivann Pidkova", "Holodnyy yar", "Gamaliya", "Chernets", "Nich Tarasa", and many, a variety of beautiful portraits, paintings and sketches.
It is a cult person, regarded as the most important persona in the development of Ukrainian culture ! Represents a martyr, peasant who get out from the serfdom, a very talented person in various fields ! He survived many tragedies in life, was sold as a slave, embedded in prisons and forcibly recruited into the tsarist army ! Taras Szevchenko appears on denomination 100 Ukrainian hryvnia !
Sergiy Pavlovycz Korolov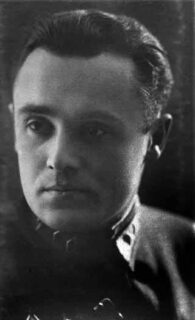 Sergiy Pavlovycz Korolov / ukr. Корольов Сергій Павлович (* 12 January 1907 – † 14 January 1966). Born in Zhitomir, Ukraine - Soviet engineer, scientist, mechanic, constructor of ballistic missiles, rockets and spacecraft ! Was considered, is and will be the "Father of Soviet astronautics" !!! After World War II became a key person in the Soviet missile program, creating a ballistic missiles. There has demonstrated great talent to merge projects, organize work on a massive scale and long-range planning. While working on missiles, gradually began to convince the leaders of the Soviet Union to launch a space race with the U.S., to increase the prestige of the USSR ! Has been appointed 'principal designer"of the Soviet space program and was responsible for it's biggest successes, including the launch of satellites – "Sputnik", and manned spacecraft – "Vostok" ! Then, under his leadership began work on a series of missions designed to lead to a landing on the moon, and even more ambitious program of flights to Mars and Venus ! His health steadily deteriorated. He died suddenly as a result of incompetently conducted, routine operation !
Brothers Klitschko
Brothers Klitschko / Кличко - Two brothers, two boxers, two heavyweight champions !!! Both studied philosophy at the University of Kiev - the pride of the Ukrainian Nation, unique athletes, who can not lose ! Never fight against each other, although both are worthy rivals ! Thus, we present:
Vitaliy Volodymyrovytch Klitschko / ukr. Кличко Віталій Володимирович - born 19 July 1971 year in Kyrgyzstan. Famous Ukrainian boxer, athlete, political activist, scientific and social. Current world champion super heavyweight weight according to the WBC version, WBO (1999-2000), The Ring (2004-2005), AIBA (1995), and six times world champion in kickboxing !
Colossus weighs about 91 km and has a growth 2 m. Fought 44 fought, of which 42 won (39 by K.O.), lost twice ! The first battle fought 16 November 1996 year, and his nickname is – Dr. Iron Fist !!!
Apart from sport, Vitaly is a politician, founder of a political party "Udar" (en. stroke) / ukr. "Удар" (Український Демократичний Альянс за Реформи (Ukrainian Alliance for Democratic Reforms)), that in Kiev has a very strong support. Vitaly himself was also a candidate for mayor of Kiev !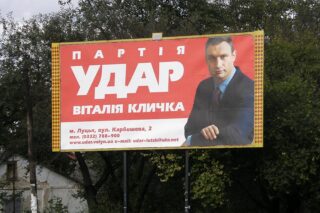 Volodymyr Volodymyrovytch Klitschko / ukr. Володимир Володимирович Кличко -born 25 March 1976 year in Kazakhstan. Athlete, boxer, current world champion in the heavyweight version: WBO, IBF, IBO, The Ring, Olympic champion and the entourage of boxing in the super heavyweight weight in 1996 year !
Fought 58 battles, of which 55 won (49 by K.O.), and 3 lost ! Weighs about 91 kg, growth 198 cm - the first battle fought 16 November 1996 year. His nickname is - Dr.. Steelhammer !!!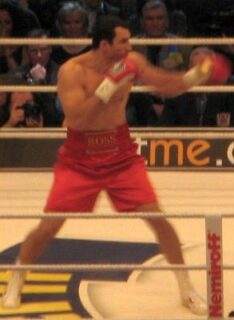 Both brothers are shareholders of the brewery "Chernigivske" / ukr. "Чернігівське" – one of the founders of privatized state-owned enterprises !
Jana Oleksandrivna Klochkova
Jana Oleksandrivna Klochkova / ukr. Яна Олександрівна Клочкова, born 7 August 1982 year in Simferopol, best Ukrainian swimmer, 4-multiple Olympic champion in medley stroke. Title in medley stroke obtained at the Olympic Games in Sydney and Athens - recognized her as the best swimmer in the medley stroke in recent years. In addition to the Olympic titles have four more world champion titles in the long swimming pool and five on the short, and the ten titles of European Champion in the long pool, nine short !!! In 2004 years Yana Klochkova was considered the best swimmer in world !!! Was awarded the highest state awards of Ukraine !
Ruslana Stepanivna Lyzhychko
Ruslana Stepanivna Lyzhychko / ukr. Руслана Степанівна Лижичко, born 24 May 1973 in Lviv - Ukrainian singer, composer, music producer, politician, with conductor-pianist education. Winner of the Grand Prix Eurovision Song Contest (Eurovision Song Contest ) in Istanbul 2004 year ! Performed the song "Wild Dances" and won, and in 2005 years has hosted the Eurovision Song Contest in Kiev !!! "Ruslana" – gets her inspiration for her work from Hucul motifs !
Every nation respecting its history, has its heroes !!! Did you hear something, about these outstanding individuals ? Maybe you know something about them more? We encourage you to comment !
ARTICLE TAGS
COMMENTS TO THE ARTICLE
THERE ARE COMMENTS
WE APPRECIATE YOU COMMENTS (SOME TRANSLATED FROM POLISH)
PLEASE WRITE YOUR COMMENT
SHARING WITH US YOUR THOUGHTS

About Site
NieznanaUkraina.pl
For trips to Ukraine we wish
happy reading about Ukraine, We encourage you to actively comment! About page
Comments
SEARCH
ON WEBSITE
To see the contents of the, Click on the relevant section below:
You can receive information about new articles on email:
Subscribe to our newsletter by mail on FeedBurner
POPULAR
Articles, that read the most times
WHAT CAN BE TRANSPORTED BY ...
: 154,277
UKRAINIAN LARD: SAŁO..
: 76,323
UKRAINIAN CIGARETTES AND YOU ....
: 66,760
BY TRAIN VIA UKRAINE: ...
: 60,588
UKRAINIAN LANGUAGE and ALPHABET
: 56,756
NATIONAL SYMBOLS OF UKRAINE
: 54,345
POLAND - UKRAINE BORDER
: 41,126
EXCHANGING CURRENCY IN UKRAINE
: 37,987
THE PURCHASE OF RAILWAY TICKETS ...
: 36,378
BEFORE YOU TRAVEL
: 31,370
HOLIDAYS IN UKRAINE
: 30,153
MOBILE IN THE UK..
: 29,764
FAMOUS UKRAINIANS
: 27,901
A TRIP THROUGH MEDYKA : 1ST...
: 25,942
CRIMEA : AUTONOMOUS REPUB ....
: 25,297