SUMMARY
Hryvnia (ukr. Гривня), is the official currency of Ukraine. She went into circulation in 1996 year, zastepując "karbowańca" (ukr. Ruble). Its name comes from medieval silver measurement - "fine". At the annual meeting of the committee on aesthetics IMF 2008 year, The Ukrainian hryvnia has been recognized as the most beautiful currency in the world. Then the experts evaluated approximately 50 Top of the World Currency. The second took place during the competition - Australian Dollar, while a third - the euro. Symbol of the hryvnia is cirilic, Double crossed, kursywna letter "г" - ₴.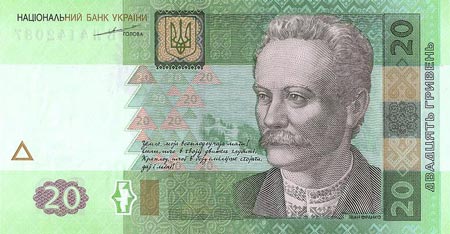 If you are looking for something similar, check RELATED ENTRIES at the end of this article.
CATEGORY OF ARTICLE: Articles, History February 18, 2011, 13:23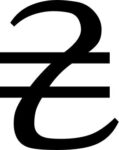 Hryvnia (ukr. Гривня) has a code rate according to ISO 4217: UAH (Ukrainian abbreviation: UAH). Symbol of the hryvnia in Unicode: B4 U 20 – is cirilic, kursywna przekreślona podwójnie letter "г" – ₴.
The Ukrainian currency has both bills, and coins (coin) - A Ukrainian hryvnia is equal to one hundred kopijkam (ukr. Kopek). National Bank of Ukraine issues:
banknotes: 1₴, 2₴, 5₴, 10₴, 20₴, 50₴, 100₴, 200₴ and 500 ₴, 1000 ₴,
coins (Kopek – Ukrainian abbreviation: cop.): 1 cop., 2 cop., 5 cop., 10 cop., 25 cop.,50 cop. From 2020 years are no longer exploited (they stay 10 and 50 cop.)
hryvnia in coins: 1₴ (serial), 2₴, 5₴ ( serial and occasional), 10₴. In 2018 years and later, new serial coins were added 1, 2, 5, 10 ₴.
Hryvnia came into circulation in 1996 year in connection with economic reforms. The notes were changed twice / upgraded, the quality and aesthetic.
In circulation there are five designs of banknotes:
1. The Emission Of 1992-1994 – typical post-Soviet design, with centrally placed figure, wyemitowano banknoty or nominal: 1₴, 2₴, 5₴, 10₴, 20₴, 50₴ and 100₴ (banknotes of this emission leave the circulation and are rare);
2. The Emission Of 1994-1997 – post-Soviet design, with the figure placed on the side, wyemitowano banknoty or nominal: 1₴, 2₴, 5₴, 10₴ and 20₴ (notes from this issue come from circulation);
3. The Emission Of 2000-2001 – pattern has been slightly changed, changed primarily distribution subtitles, wyemitowano banknoty or nominal: 2₴, 5₴, 10₴, 20₴ and 200₴;
4. The Emission Of 2003-2006 – contemporary design, changed the form of images, more uniform color of individual notes, wyemitowano banknoty or nominal: 1₴, 2₴, 5₴, 10₴, 20₴, 50₴ and 100₴;
5. The Emission Of 2006 - Completely changed design;
6. The Emission Of 2007 – issued new banknotes with a denomination: 200₴ and 500₴.
Until 1 January 2010 year cycle emissions are only 2003-2006 and emissions from 2006 year. Other pankonty have expired and are gradually removed from circulation.
An interesting fact is the presence of Masonic symbolism on the banknote 500 UAH. Bears'The eye of providence / the all eye" (ukr. Vsevidyache Eye), symbol of the eye surrounded by rays of light, enclosed in a triangle. A similar pyramid with the Eye of Providence is on the reverse of the banknote 1 U.S. dollar (USD). The eye symbolizes God's guarding people.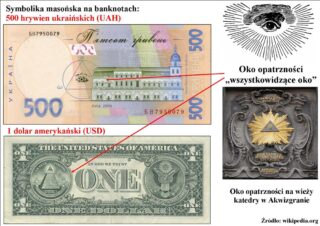 W ikonografii masońskiej - "Around", represents God, and also is a reminder, that the activities of Masons are always observed by God, which is presented as Freemasonry - Great Architect of the Universe.
ARTICLE TAGS
COMMENTS TO THE ARTICLE
THERE ARE COMMENTS
WE APPRECIATE YOU COMMENTS (SOME TRANSLATED FROM POLISH)
PLEASE WRITE YOUR COMMENT
SHARING WITH US YOUR THOUGHTS

About Site
NieznanaUkraina.pl
For trips to Ukraine we wish
happy reading about Ukraine, We encourage you to actively comment! About page
Comments
SEARCH
ON WEBSITE
To see the contents of the, Click on the relevant section below:
You can receive information about new articles on email:
Subscribe to our newsletter by mail on FeedBurner
POPULAR
Articles, that read the most times
WHAT CAN BE TRANSPORTED BY ...
: 153,087
UKRAINIAN LARD: SAŁO..
: 75,154
UKRAINIAN CIGARETTES AND YOU ....
: 63,506
BY TRAIN VIA UKRAINE: ...
: 60,321
UKRAINIAN LANGUAGE and ALPHABET
: 56,427
NATIONAL SYMBOLS OF UKRAINE
: 51,557
POLAND - UKRAINE BORDER
: 40,033
EXCHANGING CURRENCY IN UKRAINE
: 37,684
THE PURCHASE OF RAILWAY TICKETS ...
: 36,044
BEFORE YOU TRAVEL
: 31,096
MOBILE IN THE UK..
: 29,175
HOLIDAYS IN UKRAINE
: 29,066
FAMOUS UKRAINIANS
: 26,798
A TRIP THROUGH MEDYKA : 1ST...
: 25,701
CRIMEA : AUTONOMOUS REPUB ....
: 24,826