SUMMARY
Mukachevo is very compact and beautiful city. Located on the banks of the River Latorycia. Miraculously it looks like the main square, where is City Hall, Theatre, monuments of historical characters. Thanks to the exceptionally favourable geopolitical location, topographical and (at a distance of 40-50 km from the border with Hungary and Slovakia, and 90-100 km from the border with Romania and Poland), Mukachevo is a hub for international routes. […]
If you are looking for something similar, check RELATED ENTRIES at the end of this article.
CATEGORY OF ARTICLE: Articles, Municipalities April 18, 2013, 09:00
Mukaczewo – very compact and beautiful city. Located on the banks of the River Latorycia.

Miraculously it looks like the main square, where is City Hall, Theatre, monuments of historical characters.
Thanks to the exceptionally favourable geopolitical location, topographical and (at a distance of 40-50 km from the border with Hungary and Slovakia, and 90-100 km from the border with Romania and Poland), Mukachevo is a hub for international routes. Railway lines: Moscow-Kiev-Budapest-Belgrade-Rome and Moscow-Kiev-Prague-Bratislava-Vienna Highway Kiev-Budapest-Vienna-Prague and Kiev.
A lot of residential buildings is located on the left bank of the river. Mukachevo is "sekstapolisom", What does it mean – six cities. This former town Roswyhova, Pidmonastyrya, Palanka, Pidzamcze, Pidhorod and Mukachevo.
Surrounding mountains – Halisz, Lowaczka, Red, Chernecha, Sorocza, Pop, Pawlowa and United. What's interesting, that Red Mountain in the suburbs of Mukachevo – the most northern city in the world, where a few years ago, cultured tea.
What you see in Mukachevo
Mukachevo Castle "Palanok" ХIV-XVIII age g. Castle
The castle is situated on top of a volcanic origin at height 68 m, occupies an area of 13 930 km kw.. Is one of the most valuable historical and architectural monuments of military of Transcarpathia the 14th-17th century. The name comes from the częstokółu oak Palanok, which together with deep ditches do reach Castle. I just częstokół in these times call "palankiem".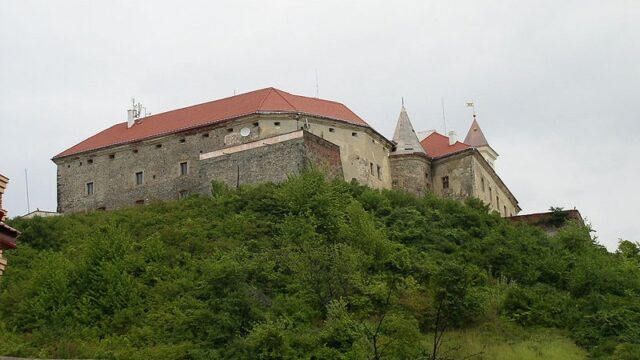 ---
Female monastery Śwętomykolaiwski monastery (1360-1806),- ul. North America 2.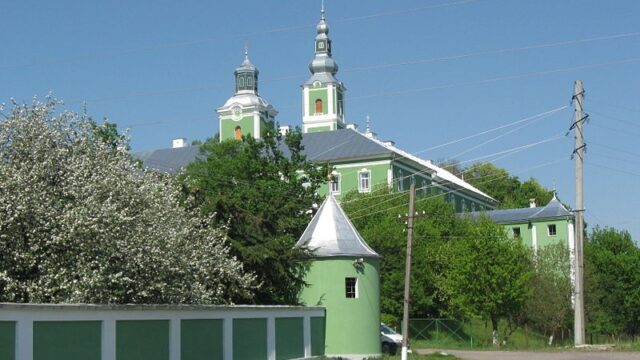 ---
The Gothic Chapel of St.. Martina (XVI) — ul. Myru , 51.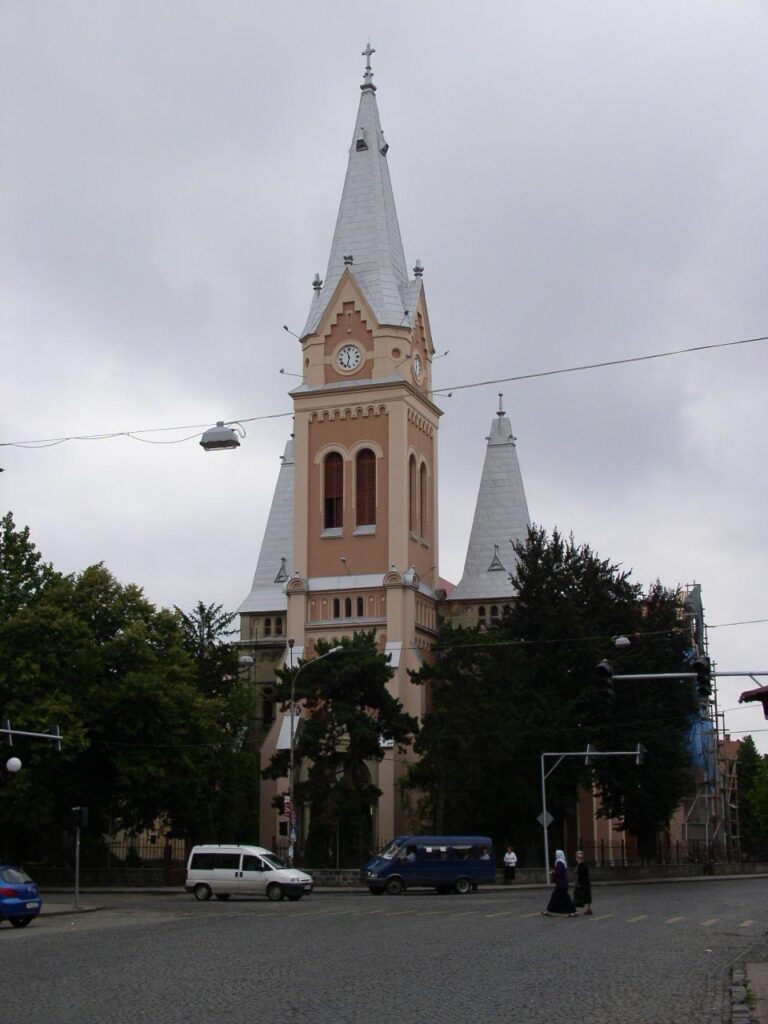 ---
Mięski 20th century town hall. -en. Myru, 1
---
Historical Museum of MukachevoFourteenth century: ul. Myru, 51 (the territory of the Castle).
In Mukachevo is Street, all planted sakurą. In addition to aesthetic satisfaction here you can also get satisfaction rants: There are many restaurants, places where you can eat well.
---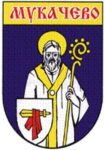 ARTICLE TAGS
COMMENTS TO THE ARTICLE
YOU CAN LEAVE THE FIRST COMMENT
AND START INTERESTING DISCUSSION

About Site
NieznanaUkraina.pl
For trips to Ukraine we wish
happy reading about Ukraine, We encourage you to actively comment! About page
Comments
SEARCH
ON WEBSITE
To see the contents of the, Click on the relevant section below:
You can receive information about new articles on email:
Subscribe to our newsletter by mail on FeedBurner
POPULAR
Articles, that read the most times
WHAT CAN BE TRANSPORTED BY ...
: 151,656
UKRAINIAN LARD: SAŁO..
: 73,821
UKRAINIAN CIGARETTES AND YOU ....
: 60,691
BY TRAIN VIA UKRAINE: ...
: 59,822
UKRAINIAN LANGUAGE and ALPHABET
: 55,912
NATIONAL SYMBOLS OF UKRAINE
: 48,733
POLAND - UKRAINE BORDER
: 38,755
EXCHANGING CURRENCY IN UKRAINE
: 37,402
THE PURCHASE OF RAILWAY TICKETS ...
: 35,560
BEFORE YOU TRAVEL
: 30,206
MOBILE IN THE UK..
: 28,328
HOLIDAYS IN UKRAINE
: 27,468
FAMOUS UKRAINIANS
: 25,763
A TRIP THROUGH MEDYKA : 1ST...
: 25,359
CRIMEA : AUTONOMOUS REPUB ....
: 23,917