SUMMARY
Introducing You, another article about Truskavets, where we introduce "in a pill" places, objects and things, which invariably must be seen and visited at the time of visit to this charming balneological resort town ! Truskavets - Balneological resort of national importance, was and remains one of the major resorts in the former USSR and Central and Eastern Europe. Still attracts crowds of tourists and patients, who are moving here to improve the health and "serene spirit", for relaxation, rest, shopping ... , and many, many other themes, whose nature it is hard to comprehend !
If you are looking for something similar, check RELATED ENTRIES at the end of this article.
CATEGORY OF ARTICLE: Articles, Municipalities September 30, 2011, 10:00
Planning trip to Truskawiec
You ask himself Questions : What worth see in Truskavets ? Where to go ?
---
What to Do while in Truskavets: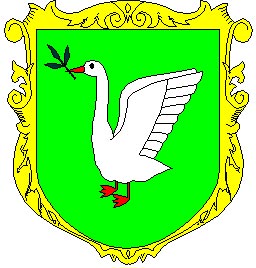 Mineral water pump-
Mineral water pump-: Within the city, in the direct center, are located in two mineral water pump-. In Ukrainian language name of these objects is "Бювет" [biuwet]. There are adapted rooms for large numbers of people, They who can calmly and without haste to consume bottled water. This "gift of nature" in the form of water, in Truskavets not be lacking for a long time. Water of varying mineralogical composition, charge in Truskavets without interruption since the second half of the nineteenth century. Invariably the most popular is the "Naftusia" – szczawa alkaliczno-ziemna or dużej zawartości siarkowodoru (HS), and salty: "Marija", "Sofiaja" and "Bronislaw". The medicinal properties of these waters, You can write for hours, with the use of scientific terminology - I think, that if someone is interested in such information - can easily get it in science textbooks.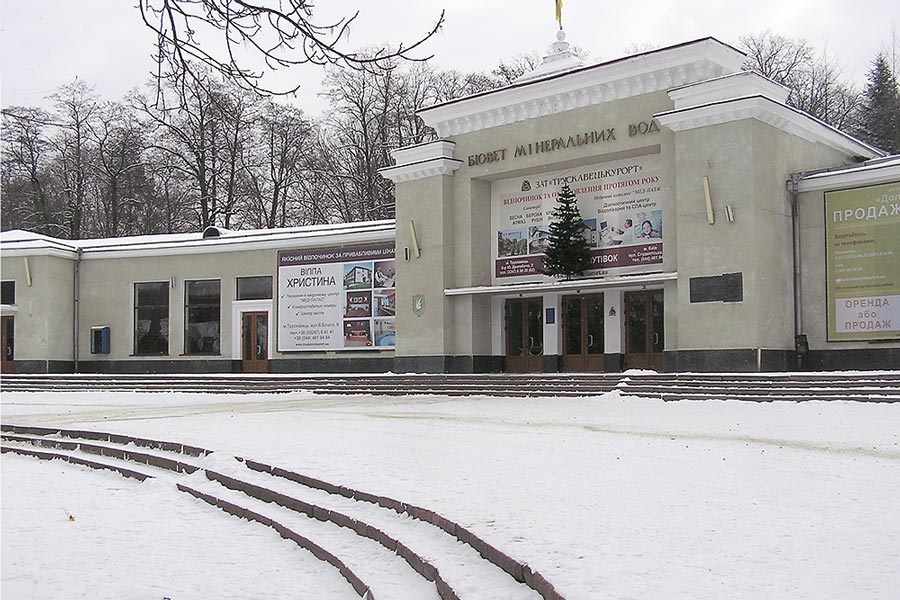 Spa park
Spa park: In Truskavets, in downtown, on a slightly sloping area, between "Biuwetami", park is located. It is surrounded on all sides sanatoria, hotels, pensjonatami, natural mineral water springs and a pedestrian. Located on a hill park, is full of beautiful trees of different ages and species, the intertwined paths, paths and chodniczkami, full of monuments, historical sites, arbors, Mineral water intakes, benches, and unique views. Roam the crowds of tourists every day, these "green lungs Truskawiec", consume bottled water and lead discussions. The park has its own thematic concept, This is theme song poetessy and Ukrainian writer Lesya Ukrainka, pod tytułem "Forest Song" [lisowa pisnia]. It is a story about a young boy, who fell in love with the forest nymph, Rusalka - mystical creature ... , whole park is "packed with" brass statues, statuami, characters that represent a song. The park is located between the other: Adam Mickiewicz monument, water intake, "Joey", mineral water wells, which are built small wooden objects from the nineteenth and twentieth centuries, and many, many other interesting things.
Promenade and the Market
Promenade and the Market: Promenade is located in the heart of the resort Truskavets. It begins on the Market Truskawieckim (central city square) and goes on a straight line for approximately 300 meters where the end is crowned the "Lower Biuwetem" and the Spa Park. The whole is covered by a pedestrian zone, summer blooms and greenery. Within the main promenade are located: market stalls, where they sell souvenirs, travel services and tours, and snacks, "Muzyczna Altana", where in summer the bands play on weekends, Numerous shops, pharmacy, the position of sales of paintings and drawings of local painters and a piece of coal rysowniczego, and many, many other interesting things, which attract many tourists.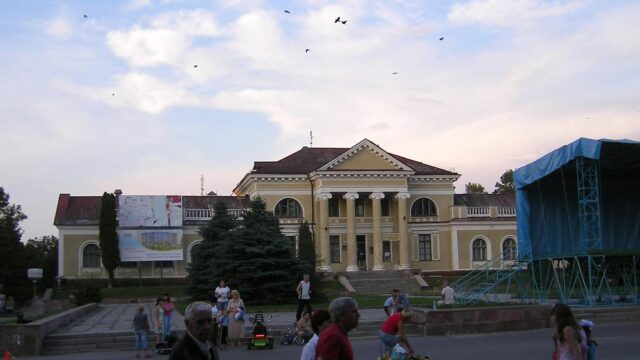 Bazaar arts and crafts
Bazaar arts and crafts: Located in the center Truskawiec, in the immediate vicinity of the main street, is a place where everyone can find something for everyone. Here you can buy both images, sculptures and figurines, dishes, clothing and other items made in the style of the Carpathian. Of course, such items are not always cheap, and quite expensive - but once in a lifetime, you can spend a good amount, interesting and unique thing.
Zone of the sacred in Truskavets
Zone of the sacred in Truskavets: all objects of religious, church, two churches, ... old cemetery located in the direct center Truskawiec. Objects belong to religious communities and clergy to perform the functions of different confessions of the Christian church. Interesting is the fact, that in Soviet times - in the Roman Catholic church truskawieckim built in the nineteenth century, housed the "Planetarium". This is one of many examples of adaptation of the religious object in a secular and scientific.
Brass statues
Brass statues: "Scattered" after the central part of the city, in the spa park, on the boardwalk, made of bronze, copper and brass - create a specific climate, refer to the song "Lisowa Pisni" by poetessy Lesi Ukrainians. All characters are made of metal, are the heroes of the song. Typically, each visitor is doing the photos of these interesting "sculptures", that fit very well with the surroundings and atmosphere of the resort.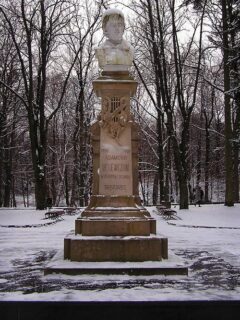 Many other interesting is worth a look. There are a lot of interesting objects, which can be written. For example, we encourage you to watch or visit:
Former city council Truskawiec, which stands monumentally in the Market truskawieckim;
Celebrity, Wooden Villa "Goplana", which houses an exhibition of paintings;
Cultural Palace. Taras Szewczenki;
Many guesthouses, who remember the interwar period;
Wooden "Truskawiec History Museum";
Buildings and houses before the war ...
…
And finally, is proud to announce, that Truskavets was drawn as "MIASTO PARTNER EURO 2012". So is another opportunity for rapid development and expansion of tourism infrastructure.
P.S. We will shortly upload photos.
We encourage everyone to comment on the article, and to ask questions to the authors ! We will gladly answer all your questions. What do you think about Truskavets ? What would you like to know more ? Do you have any suggestions ? Greetings and welcome to "The unknown Ukraine !!!
ARTICLE TAGS
COMMENTS TO THE ARTICLE
YOU CAN LEAVE THE FIRST COMMENT
AND START INTERESTING DISCUSSION

About Site
NieznanaUkraina.pl
For trips to Ukraine we wish
happy reading about Ukraine, We encourage you to actively comment! About page
Comments
SEARCH
ON WEBSITE
To see the contents of the, Click on the relevant section below:
You can receive information about new articles on email:
Subscribe to our newsletter by mail on FeedBurner
POPULAR
Articles, that read the most times
WHAT CAN BE TRANSPORTED BY ...
: 155,990
UKRAINIAN LARD: SAŁO..
: 77,357
UKRAINIAN CIGARETTES AND YOU ....
: 69,915
BY TRAIN VIA UKRAINE: ...
: 60,912
UKRAINIAN LANGUAGE and ALPHABET
: 57,113
NATIONAL SYMBOLS OF UKRAINE
: 56,219
POLAND - UKRAINE BORDER
: 42,218
EXCHANGING CURRENCY IN UKRAINE
: 38,339
THE PURCHASE OF RAILWAY TICKETS ...
: 36,793
BEFORE YOU TRAVEL
: 31,598
HOLIDAYS IN UKRAINE
: 30,734
MOBILE IN THE UK..
: 30,386
FAMOUS UKRAINIANS
: 28,648
A TRIP THROUGH MEDYKA : 1ST...
: 26,217
CRIMEA : AUTONOMOUS REPUB ....
: 25,840