SUMMARY
The United Nations Educational, Scientific and Cultural Organization (UNESCO), is a specialized agency of the United Nations (UN). Its stated purpose is to contribute to peace and security by promoting international collaboration through education, science, and culture in order to further universal respect for justice, the rule of law, and the human rights along with fundamental freedoms proclaimed in the UN Charter. It is the heir of the League of Nations International Commission on Intellectual Cooperation.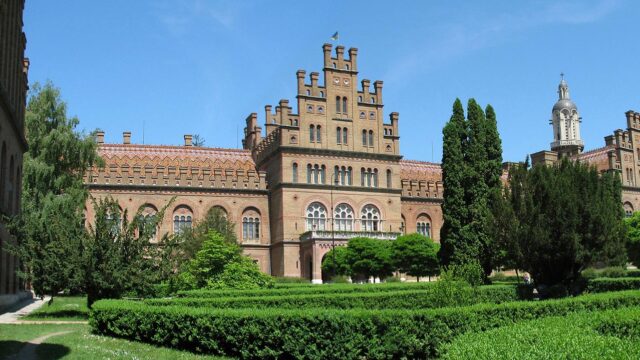 If you are looking for something similar, check RELATED ENTRIES at the end of this article.
CATEGORY OF ARTICLE: Articles, Other October 21, 2011, 09:58
Article is in ENGLISH
UKRAINE: Ratification of the Convention: Wednesday, October 12, 1988.
Properties inscribed on the World Heritage List:
Cultural:
Kiev – Saint-Sophia Cathedral and Related Monastic Buildings, Kiev-Pechersk Lavra (1990);|






Struve Geodetic Arc (2005).

Natural:
Primeval Beech Forests of the Carpathians and the Ancient Beech Forests of Germany (2007).

Properties submitted on the Tentative List:
Historic Centre of Tchernigov, 9th -13th centuries (1989);
Cultural Landscape of Canyon in Kamenets-Podilsk (1989);
Ruins of Ancient City of Khersoness, 4th B.C. – 12th century (1989);
Tarass Shevtchenko Tomb and State Historical and Natural Museum – Reserve (1989);
National Steppe Biosphere Reserve "Askaniya Nowa" (1989);
Dendrological Park "Sofijivka" (2000);
Bagçesaray Palace of the Crimean Khans (2003);
Archaeological Site "Stone Tomb" (2006);
Mykolayiv Astronomical Observatory (2007);
Complex of the Sudak Fortress Monuments of the 6th – 16th c. (2007) ;
Astronomical Observatories of Ukraine (2008);
Historic Center of the Port City of Odessa (2009);
Kyiv: Saint Sophia Cathedral with Related Monastic Buildings, St. Cyril's and St. Andrew's Churches, Kyiv-Pechersk Lavra (extension of Kiev: Saint-Sophia Cathedral and Related Monastic Buildings, Kiev-Pechersk Lavra) (2009);
Wooden Tserkvas (Churches) of Carpathian Region in Ukraine and Poland (2010);
Trading Posts and Fortifications on Genoese Trade Routes. From the Mediterranean to the Black Sea (2010).
News:
Concern for the State of conservation of the Church of St. Cyril, located near Saint-Sophia Cathedral in Kiev, Ukraine Mar 28, 2007.
Our source is UNESCO:
http://whc.unesco.org/en/statesparties/ua
http://erc.unesco.org/cp/cp.asp?country=ua&language=e
WELCOME TO UKRAINE: VIDEO
With love, from "NIEZNANA UKRAINA" !
Best regards,
Artur & Yuriy
Unknown Ukraine team
ARTICLE TAGS
COMMENTS TO THE ARTICLE
YOU CAN LEAVE THE FIRST COMMENT
AND START INTERESTING DISCUSSION

About Site
NieznanaUkraina.pl
For trips to Ukraine we wish
happy reading about Ukraine, We encourage you to actively comment! About page
Comments
SEARCH
ON WEBSITE
To see the contents of the, Click on the relevant section below:
You can receive information about new articles on email:
Subscribe to our newsletter by mail on FeedBurner
POPULAR
Articles, that read the most times
WHAT CAN BE TRANSPORTED BY ...
: 155,989
UKRAINIAN LARD: SAŁO..
: 77,357
UKRAINIAN CIGARETTES AND YOU ....
: 69,914
BY TRAIN VIA UKRAINE: ...
: 60,912
UKRAINIAN LANGUAGE and ALPHABET
: 57,113
NATIONAL SYMBOLS OF UKRAINE
: 56,219
POLAND - UKRAINE BORDER
: 42,218
EXCHANGING CURRENCY IN UKRAINE
: 38,339
THE PURCHASE OF RAILWAY TICKETS ...
: 36,793
BEFORE YOU TRAVEL
: 31,598
HOLIDAYS IN UKRAINE
: 30,733
MOBILE IN THE UK..
: 30,386
FAMOUS UKRAINIANS
: 28,648
A TRIP THROUGH MEDYKA : 1ST...
: 26,217
CRIMEA : AUTONOMOUS REPUB ....
: 25,840