SUMMARY
In today's article, we would like to introduce you created in Drohobych 2010 year holiday complex "ZALISSIA" ! This fantastic place founded on the basis of an existing dam lake - commonly called, Lake Drohobych. It immediately gained great popularity among the young and still attracts crowds on hot days and urban residents Drohobych. So stay tuned, and we briefly in the "pill" will describe this new and interesting center, which you invariably must visit while in and around Drohobych !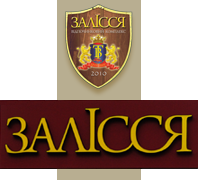 If you are looking for something similar, check RELATED ENTRIES at the end of this article.
CATEGORY OF ARTICLE: Articles, Entertainment September 24, 2011, 10:00
"ZALISSIA" or otherwise "Zalesie" [ukr. ЗАЛІССЯ], new and attractive, founded in 2010 year - municipal swimming place, of service facilities and a disco. It is located in the street Zawiżna Drohobych in the southeastern part of the city, near agglomeration road leading from Drohobych to Boryslav, and further Schidnycie, Maidan and Turka.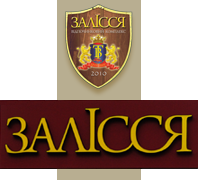 Municipal swimming place and recreation and entertainment center "ZALISSIA", Drohobych was based on an existing, small reservoir, which widely and commonly, was called by Drohobych citezens – "Drohobych Lake" [ukr. ДРОГОБИЦЬКЕ ОЗЕРО]. Lake was created as a result of the construction of the shaft concrete and natural (shaft reinforce gel-concrete slabs and szluza), which leveled mirror of water to several meters. It was a preventive action, which was aimed at water retention, which flowed by streams from the nearby forest in the direction of the city Drohobych - a flood prevention. Generally, a stream fed lake, which flows out of the woods often called "Ivan Franko Forest" [ukr. ЛІС ІВАНА ФРАНКА], What makes the water in the lake of relatively pure, without chemical and biological contaminants. Next to a basin a small river flows, which flows through the entire city and is named – "SERET" [ukr. СЕРЕТ], that is, etymologically from the Ukrainian word SERED – [eng. AMONG] - "River among the city" (Drohobych).
Decision of municipal authorities of Drohobych and support and investment of local businessmen and entrepreneurs, was founded on the base of Drohobych Lake, recreational complex "ZALISSIA". It immediately gained a great popularity among residents of Drohobych and urban Agglomeration of Drohobych-Boryslav, especially among young people, Pedagogical University students and technicians, which is very much in Drohobych.
ZALISSIA, has a very convenient location, on the outskirts of the city, near from center (30 minutes), near beautiful beech forest. It is easy to get there, You can leave on parking, car, bicycle or scooter. All the day and night near complex awaits taxis.
The cost of a taxi (radio taxi) in Drohobych, is about 15-20 UAH, the urban bus 2 UAH !! From the city center to ZALISSIA, can be reached by bus No.. 9, which runs daily from 7:00 until 21:00 every 15-25 minutes !
ZALISSIA resort is growing rapidly and expanding its tourist base. Any visitor can find something for everyone there.
Invariably such "objects" have to be mentioned as:
Pedestrian 'boulevard on the lake ", which extends to the wood beautifully lit and after the entire length of the dam;
The artificial island on the lake, connected to the bridge of the boulevard, where you can sunbathe, have picnic and go into the water while bathing;
Pier, where you can eat, drink, sit and rent a water bike;
Restaurant "Pier" [ukr. ПРИСТАНЬ];
Inn "Shashlychna";
Numerous points of sale of alcohol, including beer (from keg, bottled), snacks, fast-food i ice-creams;
" Autonomous", independent, Wooden gazebos, which can be rented in the "Shashlychna" for the day. This is a great place to for grill with colleagues, birthday or any other party. Each wooden gazebo is equipped with a grill for making grilled meat, wood, tables and benches (protects against rain), is located in the forest, connected to the boulevard and the center of the small paths - this is the perfect place to relax;
Scene and sandy beach, on which on weekends "the open-air discos" are held;
"Booths" for changing;
WC;
Parking;
Lantern-Laser, rays which are visible at night from any point in Drohobych;
... And the unique sunsets !!! ….
PLUS LIFEGUARDS !!!
Soon there will also HOTEL and guesthouses !! Complex is growing rapidly, and admission costs just 10 UAH ! The important thing is that, to the resort that ZALISSIA, You can freely bring food, lunch, alcohol and arrange PICNIC ! If someone wants to rent a wooden gazebo in the woods and organize your own party - just rent it in "Shashlychna", bring your own marinated meat and alcohol - and have fun till morning ! Such hiring costs about 100-150 UAH !
The official website of "ZALISSIA": http://zalissya.com.ua /
We invite and encourage everyone to visit the place, comment and ask questions to the authors !
ARTICLE TAGS
COMMENTS TO THE ARTICLE
YOU CAN LEAVE THE FIRST COMMENT
AND START INTERESTING DISCUSSION

About Site
NieznanaUkraina.pl
For trips to Ukraine we wish
happy reading about Ukraine, We encourage you to actively comment! About page
Comments
SEARCH
ON WEBSITE
To see the contents of the, Click on the relevant section below:
You can receive information about new articles on email:
Subscribe to our newsletter by mail on FeedBurner
POPULAR
Articles, that read the most times
WHAT CAN BE TRANSPORTED BY ...
: 155,990
UKRAINIAN LARD: SAŁO..
: 77,357
UKRAINIAN CIGARETTES AND YOU ....
: 69,914
BY TRAIN VIA UKRAINE: ...
: 60,912
UKRAINIAN LANGUAGE and ALPHABET
: 57,113
NATIONAL SYMBOLS OF UKRAINE
: 56,219
POLAND - UKRAINE BORDER
: 42,218
EXCHANGING CURRENCY IN UKRAINE
: 38,339
THE PURCHASE OF RAILWAY TICKETS ...
: 36,793
BEFORE YOU TRAVEL
: 31,598
HOLIDAYS IN UKRAINE
: 30,733
MOBILE IN THE UK..
: 30,386
FAMOUS UKRAINIANS
: 28,648
A TRIP THROUGH MEDYKA : 1ST...
: 26,217
CRIMEA : AUTONOMOUS REPUB ....
: 25,840