SUMMARY
Short film: Welcome to Ukraine - Welcome to Ukraine - Business card Ukraine . In eight minutes of film you can briefly see the diverse, interesting and unknown Ukraine.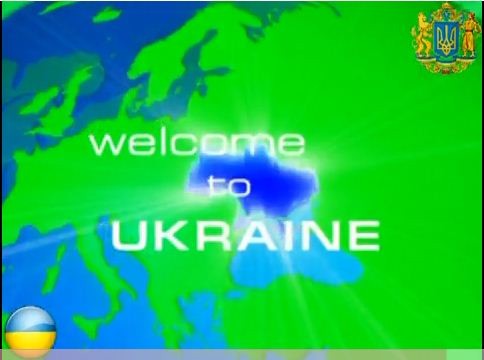 If you are looking for something similar, check RELATED ENTRIES at the end of this article.
CATEGORY OF ARTICLE: Articles, Video February 10, 2011, 12:02
Welcome to Ukraine – Welcome to Ukraine – Business card Ukraine .
In the near future for more films about Ukraine.
ARTICLE TAGS
COMMENTS TO THE ARTICLE
YOU CAN LEAVE THE FIRST COMMENT
AND START INTERESTING DISCUSSION

About Site
NieznanaUkraina.pl
For trips to Ukraine we wish
happy reading about Ukraine, We encourage you to actively comment! About page
Comments
SEARCH
ON WEBSITE
To see the contents of the, Click on the relevant section below:
You can receive information about new articles on email:
Subscribe to our newsletter by mail on FeedBurner
POPULAR
Articles, that read the most times
WHAT CAN BE TRANSPORTED BY ...
: 153,087
UKRAINIAN LARD: SAŁO..
: 75,154
UKRAINIAN CIGARETTES AND YOU ....
: 63,506
BY TRAIN VIA UKRAINE: ...
: 60,321
UKRAINIAN LANGUAGE and ALPHABET
: 56,427
NATIONAL SYMBOLS OF UKRAINE
: 51,557
POLAND - UKRAINE BORDER
: 40,033
EXCHANGING CURRENCY IN UKRAINE
: 37,684
THE PURCHASE OF RAILWAY TICKETS ...
: 36,044
BEFORE YOU TRAVEL
: 31,096
MOBILE IN THE UK..
: 29,175
HOLIDAYS IN UKRAINE
: 29,066
FAMOUS UKRAINIANS
: 26,798
A TRIP THROUGH MEDYKA : 1ST...
: 25,701
CRIMEA : AUTONOMOUS REPUB ....
: 24,826