SUMMARY
As always, you need to know, which days in Ukraine will be free from 2017 year. This year will be more free days than in the previous year. Most of the holidays will be in may ( from 6 May to 9 May ) and in August ( from 24 August after 27 August). PUBLIC HOLIDAYS and free from […]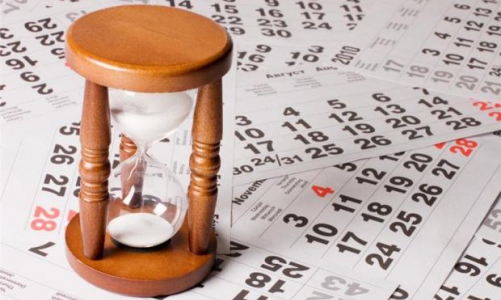 If you are looking for something similar, check RELATED ENTRIES at the end of this article.
CATEGORY OF ARTICLE: Articles, Other , Featured January 24, 2017, 13:43
As always, you need to know, which days in Ukraine will be free from 2017 year.
This year will be more free days than in the previous year. Most of the holidays will be in may ( from 6 May to 9 May ) and in August ( from 24 August after 27 August).
HOLY DAYS and HOLIDAYS in Ukraine 2017 year:
1 January 2017 -NEW YEAR
7 January 2017 -CHRISTMAS (Celebration Of The Orthodox – Julian calendar)
8 March 2017 -INTERNATIONAL DAY OF WOMEN
16 April 2017 -EASTER (Celebration Of The Orthodox – Julian calendar)
1-2 May 2017 -INTERNATIONAL LABOR DAY
6, 7, 8 May – Days free (days transferred)
9 May -DAY OF VICTORY
4 June -TRINITY (Celebration Of The Orthodox – Julian calendar)
28 June -DAY OF CONSTITUTION OF UKRAINE
24 August INDEPENDENCE DAY OF UKRAINE
25, 26, 27 August – days free
14 October – DAY OF THE DEFENDER OF UKRAINE
DAYS PASSED on WORKING DAYS in 2017 the year in Ukraine
NOTE FOR TOURISTS !!!
In accordance with the Labour Code of Ukraine. -in five days on work with two free days (Saturday and Sunday), on the basis of article. 67 KPU, If the day of the swiąteczny interfere with the public holiday (the same day) – the holiday is moved to the next working day.
Please note that the provision governing the holidays has recommendatory for private enterprises and public holidays shall be governed by the Director.
Other religious and secular holidays- ARE BUSINESS DAYS !!!
The inconvenience during the holidays in Ukraine
During the free and public holiday days you can usually encounter the inconvenience. Can be so:
Museums, galleries and other public objects can be closed, particularly the State.
State offices, public institutions and the State always closed.
Christmas, graphic designer/public transport/distribution/collective and a large amount of business in these times.
Some shops may be closed, shops of foodstuffs rather can be open.
You might want to check out this information, If there is a possibility before you go.
I wish you all a successful 2017 year, success and happiness, and the most important peace and peace in Ukraine!
ARTICLE TAGS
COMMENTS TO THE ARTICLE
YOU CAN LEAVE THE FIRST COMMENT
AND START INTERESTING DISCUSSION

About Site
NieznanaUkraina.pl
For trips to Ukraine we wish
happy reading about Ukraine, We encourage you to actively comment! About page
Comments
SEARCH
ON WEBSITE
To see the contents of the, Click on the relevant section below:
You can receive information about new articles on email:
Subscribe to our newsletter by mail on FeedBurner
POPULAR
Articles, that read the most times
WHAT CAN BE TRANSPORTED BY ...
: 149,511
UKRAINIAN LARD: SAŁO..
: 71,271
BY TRAIN VIA UKRAINE: ...
: 58,407
UKRAINIAN CIGARETTES AND YOU ....
: 56,712
UKRAINIAN LANGUAGE and ALPHABET
: 51,607
2018: NON-WORKING DAYS ...
: 42,127
NATIONAL SYMBOLS OF UKRAINE
: 40,355
EXCHANGING CURRENCY IN UKRAINE
: 36,879
THE PURCHASE OF RAILWAY TICKETS ...
: 34,454
POLAND - UKRAINE BORDER
: 30,284
MOBILE IN THE UK..
: 27,379
BEFORE YOU TRAVEL
: 27,293
HOLIDAYS IN UKRAINE
: 25,039
A TRIP THROUGH MEDYKA : 1ST...
: 24,582
2017: NON-WORKING DAYS ...
: 23,166