SUMMARY
24 August 1991 year, Ukraine proclaimed its independence from the Soviet Union and became a free, democratic developing country ! Despite the frequent economic problems, structural changes, economic, … , despite the bad times, and focusing only on the common moments of joy and of national pride – long has it been 22 years after independence !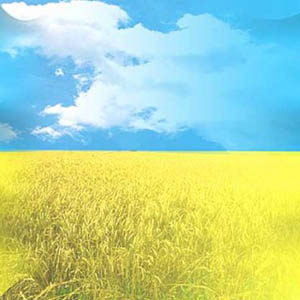 If you are looking for something similar, check RELATED ENTRIES at the end of this article.
CATEGORY OF ARTICLE: Articles, Video , Events August 24, 2013, 09:00
At the same time we invite everyone to come to Ukraine. For many Ukrainians, it is important period, important event and a national holiday. Therefore, we encourage you cordially to participate in the, celebrations for next year, You can plan your arrival to Ukraine 24 August 2014 year.
Some of the videos they already have a couple of years, but this year no interesting not found, Perhaps someone saw something?
Short films for Independence Day of Ukraine: parades, celebrations, commemoration, … , courage and joy !
ARMY OF UKRAINE: Towards Glory of Fatherland !

…
Unknown Ukraine, invite all of you, anyone willing and zastanawiającego-on your birthday for next year! Ukraine has already 22 YEARS.

ARTICLE TAGS
COMMENTS TO THE ARTICLE
YOU CAN LEAVE THE FIRST COMMENT
AND START INTERESTING DISCUSSION

About Site
NieznanaUkraina.pl
For trips to Ukraine we wish
happy reading about Ukraine, We encourage you to actively comment! About page
Comments
SEARCH
ON WEBSITE
To see the contents of the, Click on the relevant section below:
You can receive information about new articles on email:
Subscribe to our newsletter by mail on FeedBurner
POPULAR
Articles, that read the most times
WHAT CAN BE TRANSPORTED BY ...
: 157,075
UKRAINIAN LARD: SAŁO..
: 78,156
UKRAINIAN CIGARETTES AND YOU ....
: 71,306
BY TRAIN VIA UKRAINE: ...
: 61,106
NATIONAL SYMBOLS OF UKRAINE
: 57,451
UKRAINIAN LANGUAGE and ALPHABET
: 57,314
POLAND - UKRAINE BORDER
: 42,833
EXCHANGING CURRENCY IN UKRAINE
: 38,559
THE PURCHASE OF RAILWAY TICKETS ...
: 37,051
BEFORE YOU TRAVEL
: 31,815
HOLIDAYS IN UKRAINE
: 31,098
MOBILE IN THE UK..
: 30,727
FAMOUS UKRAINIANS
: 29,011
A TRIP THROUGH MEDYKA : 1ST...
: 26,440
CRIMEA : AUTONOMOUS REPUB ....
: 26,131